About us
Before Papillons
I started showing dogs in 1989 in Townsville QLD. My first show dog was a German shepherd and a Maltese. I had bought the shepherd for my husband as a wedding present and he had bought me the Maltese for our first wedding anniversary. I got bitten by the show bug and due to my husband being in the army and moving around a lot found that this was a hobby that I could take anywhere with me. Over the years since I have had Border Collies, Shelties & Cavaliers. I bred these breeds under the Shertzee Prefix that I had with my husband.
The Start of Papillons
I was introduced to the breed back in 1998 when I lived in Darwin NT. I was asked to campaign a lovely black and white male CH Ysway Regal Fegan (Zac) who I titled winning many group and in show awards. Our high light was taking Best of Breed at the 2002 Brisbane Royal with Zac. I got my first boy the lovely and the love of my life CH Larvik Touch O Gold (Flynn). I got Flynn at 9 weeks of age and although he wasn't much to look at as a youngster and had trouble beating his half brother Zac he did grow into a beautiful butterfly. They say all good things come to those who wait and we proved that with Flynn as once he hit 2 years of age he started to beat his half brother Zac and took some great challenges and BOB's not only in QLD but in NSW & VIC before he retired. Flynn was my constant companion who loved playing with the babies when we had them and sitting with me while watching TV.
I moved to Victoria St Patricks day 2004 and applied for a new prefix. My old prefix represented the past and breeds that I had then and wanted a prefix that was more suited to my Papillons.
The Future
The future of Calpap Papillons is very exciting with a young team coming up through the age groups.
Corinne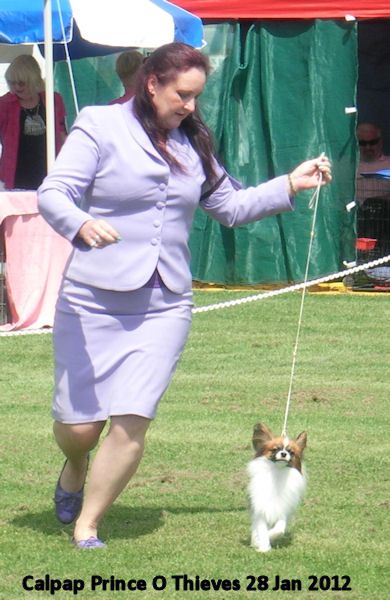 After Moving to our new home and the loss of my soul mate Flynn I was absent from the ring during 2011. With the encouragement of my mentor's and a couple of friends I returned to the ring with Flynn's Great grandson. Prince is like Flynn in his temperament and just loves to show off in the ring. When I showed for the first time after losing Flynn it felt as if his spirit was there showing Prince how to do the job and job we did taking out Junior in show. This meant more to me than anything being that this is Flynn's legacy to me giving me that little bit of confidence to get back into the saddle (so to speak). I am very lucky and thank both my Mentors for giving me the start with my Papillons and being allowed to use their males that are top winners in this country.
2018 and beyond
I now have my heart dog Peanut who is my constant companion. I have been showing a daughter of my prince named Corri. Since Corri was titled I have bred her to our beautiful Ninja and got our boy Red who has a nice future ahead of him. Gidget is my promising new girl for 2019 show year.
I will be updating this website to show our adventures in and out of the ring during 2019
Brighton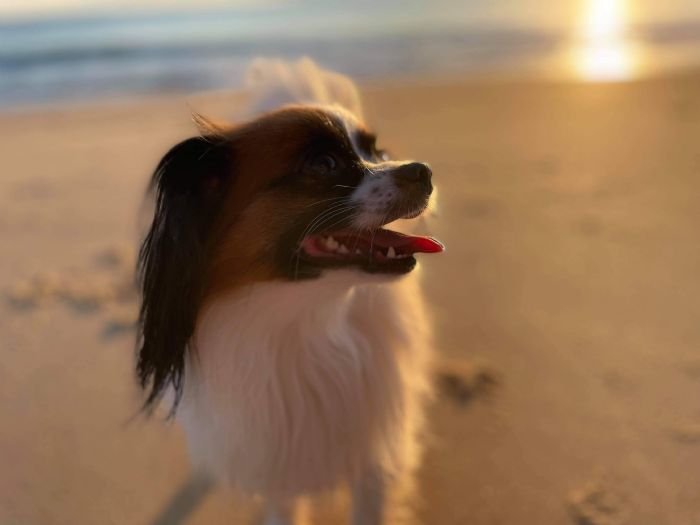 Brighton was born into the world of Papillons. When he was 7 he got his first show dog CH Calpap Bright Sky O Tara. He then bred its her under my prefix and has continued his breeding ever since.
Brighton has wanted a Phalene since he stared showing. He was able to have this dream come true when he got CH Kalite Thelmers Legacy. Lucifer will be is foundation dog for the Phalene breeding.